HVAC Installation and Repair Services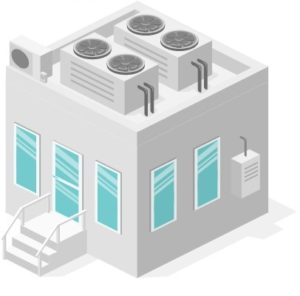 HVAC systems need to be installed properly and accordingly for it to work as it should and avoid more cost. Thus, it is essential that experienced professionals that can truly handle it for you conduct the process. Here at Air-O-Tech, we have extensive knowledge of commercial and industrial HVAC systems and provide a solution to whatever HVAC needs you currently have.
Installation, chippers, boilers and more – we can do it all and do it accordingly. Call us today and let our professional experts handle your needs and let your HVAC systems function at its best.
Commercial and Industrial HVAC Installation
When it comes to the selection of your system, you need to consider plenty of factors. Our team of an expert can help you in making the right decision with the matter. Whatever inquiries you have, rest assured that we would accommodate you. With decades of experience in cooling and heating systems industry, rest assured that our team would deliver an excellent HVAC system installation service regardless of what requirement you have for it.
Commercial HVAC System Replacement
Regardless of how good a heating and cooling unit is, it will eventually need replacement. If it is HVAC replacement service that you need, Air-O-Tech can deliver. It does not matter if you need to replacement some components or the entire system – we can do the job right for you. when it comes to quick delivery and utmost precision, you can count on us.